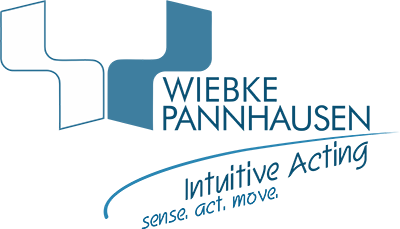 What I Offer
Acting is movement, action, interaction, cooperation.
Intuitive Acting incorporates individualized and adapted concepts from acting, theatre pedagogy, and roleplaying. When I was a student I became aware of the great potential of these methods, and their applicability to team-building, management, education facilitation, and organizational development.
In both my professional and everyday life, I have observed how people are unknowingly playing a roll, regardless of whether it is presented authentically or not. Therefore acting can be conducive to making large numbers of people aware of authenticity; not only through acting techniques, but spontaneity as well.
Thus my main concern is to offer each client personalized assistance to help them discover their own potential. An important aspect of my work is concerned with the impact of outside forces and occurrences, which are often much more powerful than we realize. All of this goes hand-in-hand: to become more aware of the personal impact of such occurrences on ourselves; the work we do together to explore new creative avenues; and to find sustainable solutions for work and everyday situations.
I offer support via individualized coaching or workshops on:
informed decision-making
resolving personal dilemmas
overcoming fears
instill self-confidence
strengthen teams
reduce biases
break habits
achieve and accept differing perspectives
I cater my coaching to the individual needs and abilities of my customers. I am available to travel to your businesses, your schools, your theatres, or even to your homes. It is possible to rent spaces for workshops and seminars, which I offer independent of your individual enquiry; on request, these can also be used for individualized training as well.
These offers aimed at
graduates, trainees, contractors, institutions (continued and advanced education, staff training, orientation programs)
students and teaching staff in schools (primary schools, special-needs and mainstream schools, technical and vocational schools, theatre schools), alumni and graduates, university students and training staff
child-care workers and pre-school teachers
nursing home staff
actors and child actors in theatre and film productions
anybody who is interested in learning about the performing arts, following and acting on their intuition